1. Clean with soapy water 
2. Clean with vinegar 
3. Clean with tomato sauce 
4. Clean with beer  
5. Do not use ultrasonic jewelry cleaners at home   
Your wedding ring is probably one of the most expensive jewelry you have ever had, so you will want to know how to care for that precious wedding ring. It may cost a lot of money to go to the jewelry store for maintenance, you don't have to. Here are some ways to clean your wedding rings at home.
1. Clean with soapy water
No matter which setting and / or metal type you use, the best way to clean a diamond ring is plain soap and water. To make a solution, take a small bowl and add very warm water and basic dish soap. Depending on how dirty the ring is, soak it for about 20 to 40 minutes. If you need to remove substances such as hair spray, lotion, cosmetics or perfume, use a very soft toothbrush to remove the residue. Rinse the ring under warm running water and repeat the above steps if necessary. This technique works on most common wedding ring metals and brings them back to their former shine.
2. Clean with vinegar
Pour 1/2 cup of white vinegar and 2 tablespoons of baking soda into a bowl. Stir and mix so that the baking soda is completely dissolved. Immerse the diamond ring in the solution for two to three hours. Then rinse your ring in cold water and dry it thoroughly with a soft cloth.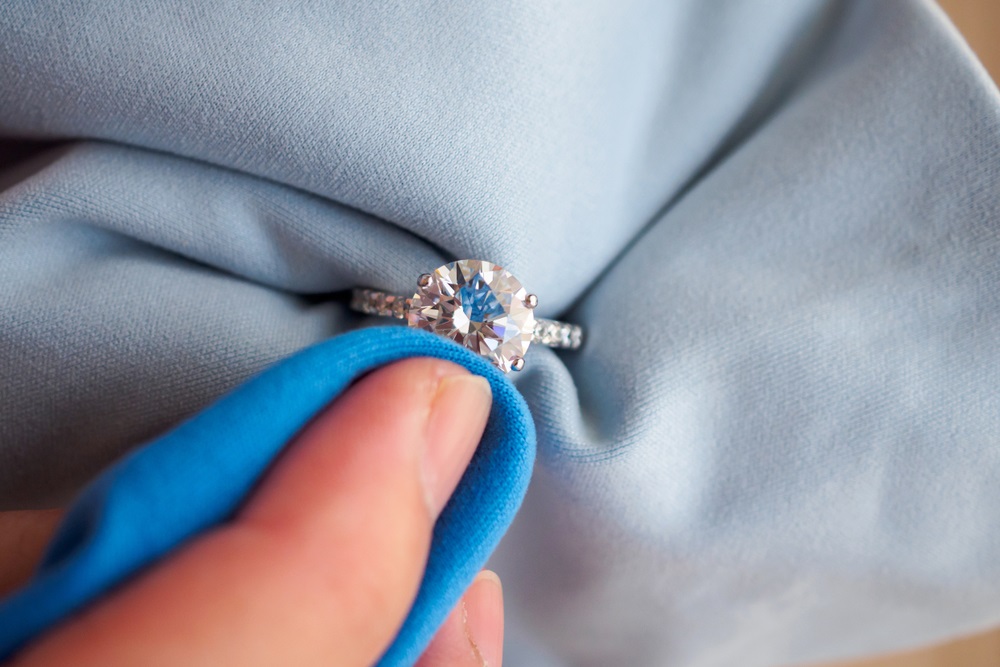 3. Clean with tomato sauce
If your sterling silver ring has lost its luster, you can use ketchup to clean it. Dip your ring into a small bowl of tomato sauce for a few minutes. Use an old toothbrush to scrub the ketchup to the carved part of the ring. The vinegar properties of the condiments and the acid properties in tomatoes can coordinately break down the dirt. Then rinse the ring with warm water and wipe it clean with a soft cloth. Be careful not to leave the ring in the tomato sauce for too long.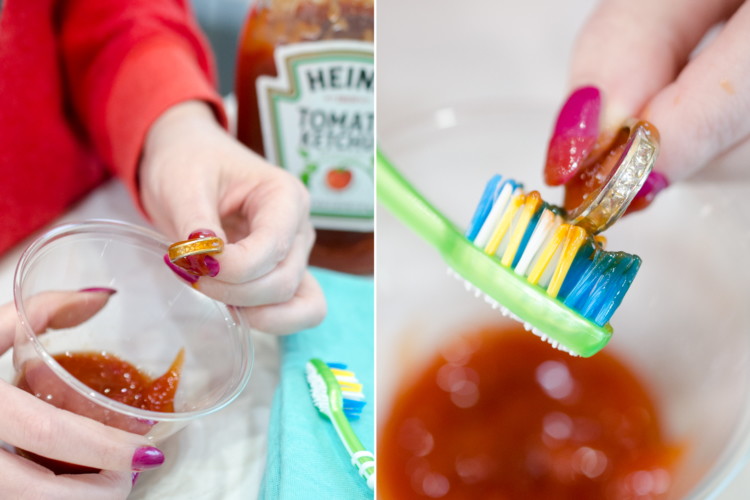 4. Clean with beer
If your gold ring loses its luster, try pouring a bit of beer on a soft cloth and then gently wipe the surface of the ring. Because the acid contained in beer can spread the dirt and polish the gold ring and restore its luster. Do not wipe gems or diamonds with alcohol.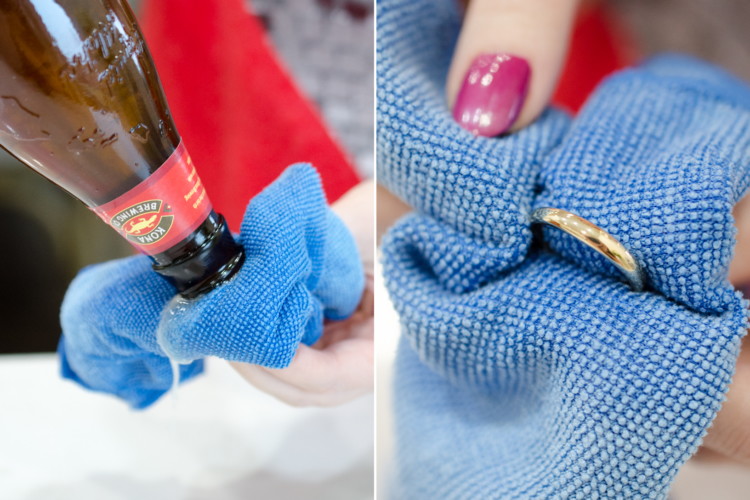 5. Do not use ultrasonic jewelry cleaners at home
Ultrasonic jewelry cleaners do have a sparkling effect, and the machine works by transmitting vibrations through water and cleaning fluid within minutes. All these vigorous movements can cause the stones to become loose or even fall into the machine. And, although professional jewelers can test whether a gem is intact (and fix it on the spot), you will never know at home which of your gems is loose in the machine unless it disappears completely, In this case, you should go to the jewelry store anyway.