1. Maldives 
2. Australia 
3.  Hawaii 
4.  New Zealand 
5.  Thailand    
Wedding is a long and sweet process. In fact, when you put on wedding rings to each other, your wedding is not over yet because your long-awaited honeymoon journey has begun. Although summer honeymoon is the most popular, spending the cold winter with your life partner is definitely the most romantic. More importantly, not only can you save a lot of money, but you can also avoid crowded people and find comfortable and first-class accommodation. In January, these best honeymoon destinations can help you find winter romance.
1. Maldives
The Maldives is one of the rare year-round popular destinations in the world. If you are looking for a picturesque honeymoon, January is a good choice. It has the lowest rainfall throughout the year, with an average temperature of about 27 ° C and sunshine duration of up to 8 hours. For newlyweds who want to relax and indulge in breathtaking surroundings and want to explore the vibrant underwater world of the Maldives, this Is definitely an ideal choice.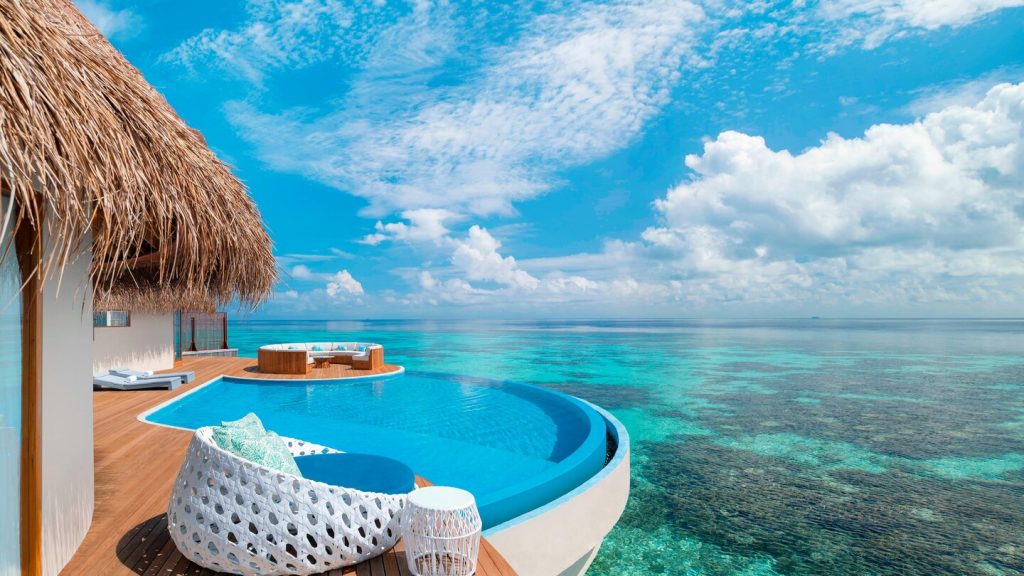 2. Australia
In Australia, January is the turtle hatching season for Ningaloo Reef. Live in Sal Salis Ningaloo Reef, an exclusive safari camp set in white sand dunes with stunning views of the Indian Ocean. It is also possible to see whale sharks, and you can snorkel in the ocean-loving paradise. In the cool evening, you still have the chance to see the cute kangaroo emerging from the bushes and staying in front of you.
3. Hawaii
Because of its remote location, Hawaii has world-class beaches and geological wonders, and is sometimes considered an inaccessible or expensive area. January is a great month to visit this island nation as many people flock to their homes since Christmas and New Year, which has generally reduced hotel costs. Honeymooners can do many things, from hiking to breathtaking views at sunrise to traditional Lomi Lomi massages, to horse riding along the beach to whale watching.
4. New Zealand
For those adventurous, New Zealand is a hidden place for honeymooners. It has every imaginable landscape-snow-sand mountains, lush rolling hills, glaciers, lakes and rainforests-all made up of two islands, not large in Britain. From secluded beach houses to cutting-edge luxury hotels, there is everything to suit any honeymoon style and budget. January is the highest peak of New Zealand's summer season-ideal time to visit. The clear weather also makes it the perfect time for endless, highly exciting outdoor activities in New Zealand-bungee jumping, skiing, whitewater rafting, ziplining, jet boating and much more. Hiking and cycling in the country's magnificent scenery, go on one of its large trails or cycling tours. At this time of the year, lupins and gorse blooms in central Otago and the fjords.
5. Thailand
Another classic destination for winter holidays, Thailand is another great place for a honeymoon. Imagine a winter day at a plush hotel or an island beach hut on the south side of the island, where cliffs, cliffs, andaman sea and phuket, Krabi, Phi Phi and Lanta Surrounded by iconic natural scenery. January in southern Thailand brings dry heat, avoiding the humidity that arrives in March, making the weather hot and comfortable. This is a great time to combine culture with the cold, with the northern jungle and tropical islands of the Andaman Coast enjoying great weather. January is the Chinese New Year, so if you want to see Thailand 's lively celebrations, Chinatown in Bangkok is the best choice.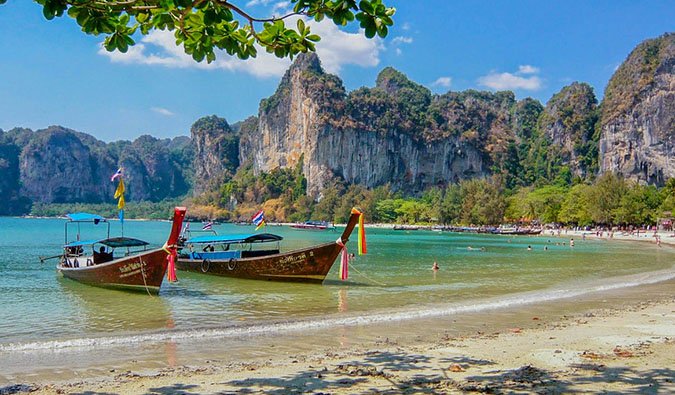 Whether you want a honeymoon in winter or other factors, here are a lot of great ideas. But for whatever reason, remember to discuss it with your partner, just as you talk about choosing the titanium rings or sterling silver rings as your wedding ring.