1. The history of engagement rings 
2. Do men wear engagement rings 
3. Some men do not like to wear rings 
When you hear the word "engagement ring", we usually think of a man kneeling on the ground and holding a ring in his hand to propose to the prospective bride. We all like the idea of ​​giving women engagement rings. But men, have you seen men wearing engagement rings? Do men wear engagement rings?
1. The history of engagement rings
The tradition of engagement rings can be traced back to the 1920s. It may stem from the ancient tradition of proving the wealth of the bridegroom, such as the bridegroom hosting the wedding or paying the bride dowry. But in the 1920s, jewelry companies promoted and promoted the gift of engagement rings as a way of selling jewelry.
Women's engagement rings have gained popularity in sales, but men's engagement rings have not attracted the same interest. However, the engagement ring for women has become a popular new tradition with certain etiquette and etiquette. But as society has changed, so has the perception of gender roles, and the traditions related to marriage have also changed.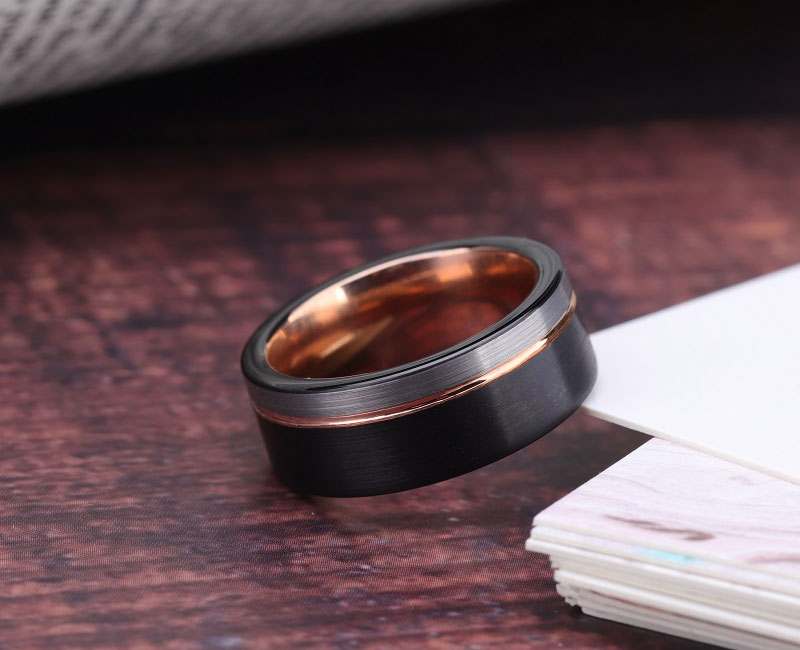 2. Do men wear engagement rings
The original engagement ring was designed to convey the woman's "ownership." They no longer mean that. What they represent now is that women are free to choose to marry their prospective husbands. Engagement rings now symbolize love and dedication.
Whether a man wears an engagement ring is entirely a matter of personal preference. Although most people do not wear engagement rings in our society, some people choose to wear engagement rings based on their own views. This is an external sign of the emotional commitment they have made.
In addition, nowadays, traditional gender roles are more flexible. Women may ask men to marry, or same-sex couples choose to have a long tradition with heterosexual couples. In this case, the engagement ring is still in the front and center position during the proposal process, and the man may be given a ring to wear during the engagement.
3. Some men do not like to wear rings
The fact is that many men simply don't like to wear rings or any type of jewelry. In this case, wear the engagement ring or wedding ring on the necklace, so that it is more natural for some men to wear. This is a way to show the world your commitment to your partner.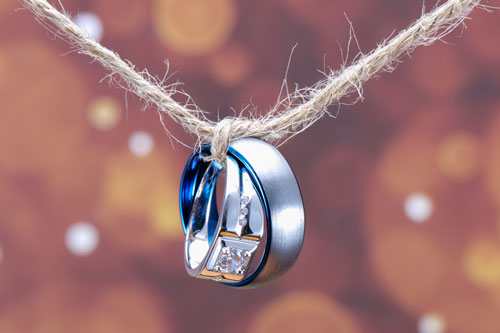 Sometimes for practical reasons, men do not want to wear rings. Men working on certain career paths may often become messy. Working as a plumber, a waste collection expert, a construction worker, or any other messy person knows that hands can get dirty. Making your good and expensive engagement ring dirty work is not what you want to do.
In some cultures, few people wear wedding rings or engagement rings. In other countries, cultural people also wear engagement rings. Women wearing diamond engagement rings seem to be more able to express their loyalty and feelings, while many men wearing engagement rings can also express their loyalty. Wearing an engagement ring is a personal choice and does not have to be constrained by tradition or any other factors.